New Voices in Infection Biology - Virtual Seminar Series
Biochemical Mechanisms of Immune Checkpoints
Date:

May 13, 2020

Time:

04:00 PM (Local Time Germany)

Speaker:

Enfu Hui

Assistant Professor at University of California San Diego

Room:

Zoom Video Conference

Host:

Marcus Taylor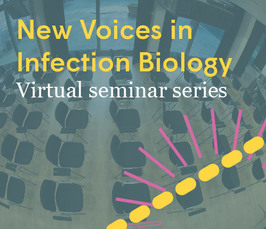 The MPIIB is returning to the lab to start experiments. While it's exciting to do science again, there is one aspect still missing in these times: a lively and interactive seminar series. To stay connected in these times of social distancing and create a platform where we can learn about new science happening across the world, we are launching a virtual seminar series.
If you are interested in joining the seminar, please contact: vseminars@mpiib-berlin.mpg.de
Once registered, you will receive a zoom conference link 30 mins before the talk starts - please sign in using your full name.
Talk Abstract:
Immune checkpoints PD-1, CTLA-4 and BTLA act as critical brakes to prevent autoimmunity, but can also be hijacked by tumors to escape destructive immunity. Molecular understanding of these molecules has lagged behind the clinical development of their inhibitors. My lab studies the mechanism and regulation of immune checkpoints, using a combination of biophysical, cell biological and immunological approaches. In this upcoming seminar, I will discuss our recent findings concerning a novel mechanism of PD-1/CTLA-4 crosstalk and mechanistic disparities of PD-1/BTLA.