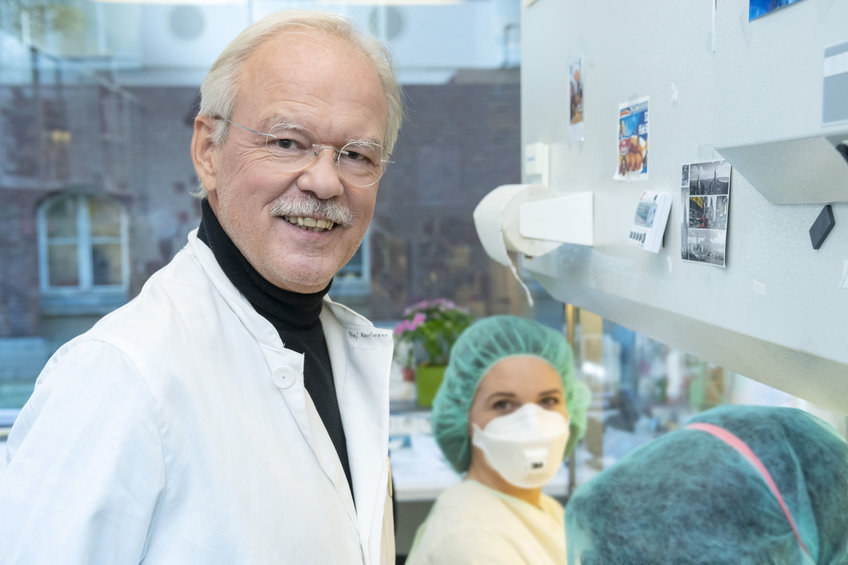 Prof. Dr. Dr. h.c. Stefan H. E. Kaufmann
Stefan H. E. Kaufmann studied biology at the University of Mainz, received his doctorate there in 1977 and habilitated at the Free University of Berlin four years later. He then carried out research at the Max Planck Institute of Immunobiology in Freiburg from 1982-1987 and became Professor of Medical Microbiology and Immunology at the University of Ulm in 1987. There, he held the chair of Immunology as full professor until 1998. In 1993, he returned to the Max Planck Society with the task of establishing the Max Planck Institute for Infection Biology in Berlin. At that institute, he headed the Department of Immunology until his retirement in 2019 and continues to be scientifically active as Emeritus Director at the Max Planck Institutes for Infection Biology and for Biophysical Chemistry. Since 1998, he has been honorary professor at the Charité – Universitätsmedizin Berlin. He is also a visiting professor at Tongji University, School of Medicine, Shanghai, China (since 2011), honorary professor at Universidad Peruana Cayetano Heredia, Lima, Peru (since 2012), and visiting professor at Peking Union Medical College, Beijing, China (since 2014).
Prizes and awards
Kaufmann has received numerous awards for his research, including the Smith Kline Beecham Science Prize, the Merckle Research Prize, and the Gardner Middlebrook Prize.
Publications
Stefan Kaufmann has more than 900 publications with more than 75,000 citations (Google Scholar). Highly Cited Researcher (category Immunology), Clarivate Analytics - Web of Science (ISI) 2001, Highly Cited Researcher (category Cross-Field), 2020. h-index (according to J.E. Hirsch) Google Scholar: 144; Clarivate Analytics - Web of Science/ISI: 111, amongst the 0.01% most cited scientists of ca. 7 million scientists of 22 major scientific fields globally (PLoS Biol 17(8): e3000384, 2019).
As early as 2008, he warned of a pandemic in his
book The New Plagues (Wächst die Seuchengefahr?), and already at that time suggested solutions for early surveillance and rapid containment of outbreaks of emerging pathogens.
Memberships and presidentships