Multiplex assays and statistical algorithms for improved serological surveillance of malaria and coronaviruses |New Voices in Infection Biology
Datum:

21.10.2020

Uhrzeit:

16:00

Vortragende(r):

Michael White

Institut Pasteur, France

Ort:

Zoom video conference

Gastgeber:

Matthieu Domenech de Cellès

Kontakt:

vseminars@mpiib-berlin.mpg.de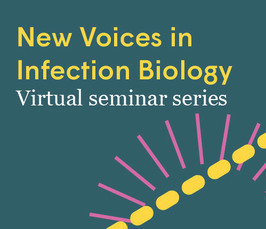 If you are interested in joining the seminar, please contact: vseminars@mpiib-berlin.mpg.de
Once registered, you will receive a zoom conference link 30 mins before the talk starts - please sign in using your full name.
Talk abstract:
Multiplex serological assays allow antibodies to many pathogens to be simultaneously measured from small volume blood samples. Analysis of multiplex data with statistical algorithms allows for the development of new surveillance tools. This is demonstrated with application to malaria and SARS-CoV-2.
A major gap in the Plasmodium vivax malaria elimination toolkit is the identification of individuals carrying clinically silent and undetectable liver-stage parasites, called hypnozoites. IgG antibody responses to 342 P. vivax proteins were screened in longitudinal cohorts from Thailand, Brazil and the Solomon Islands. A serological signature of eight antibody responses was identified as a biomarker for individuals with P. vivax infections in the previous 9 months with 80% sensitivity and specificity. This biomarker can be used for targeting anti-hypnozoite therapy. Mathematical models demonstrate that a serological testing and treatment strategy could reduce P. vivax prevalence by 59–69%.

Infection with SARS-CoV-2 induces an antibody response targeting multiple antigens that changes over time. IgG antibody responses to trimeric Spike protein identified individuals with previous RT-qPCR confirmed SARS-CoV-2 infection with 91.6% sensitivity (95% confidence interval (CI); 87.5%, 94.5%) and 99.1% specificity (95% CI; 97.4%, 99.7%). Using a serological signature of IgG and IgM to multiple antigens, it was possible to identify infected individuals with 98.8% sensitivity (95% CI; 96.5%, 99.6%) and 99.3% specificity (95% CI; 97.6%, 99.8%). When applied to population-level serological surveys, statistical analysis of multiplex data allows estimation of seroprevalence levels less than 1%, below the false positivity rate of many other assays.